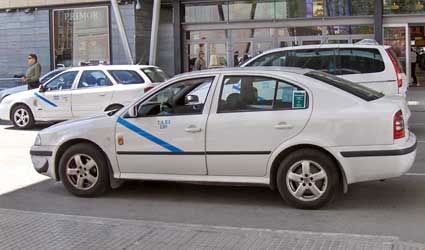 MALAGA taxis are taking a little more money.
This year should be better than 2012, predicted the Instituto Municipal del Taxi, which placed drivers' earnings for 2013 at €29,868.  This is 4.8 per cent more than last year's €28,846.
Sundays and fiestas are their most productive days, with average earnings of €136.6 and Saturdays with €132.8 . A normal weekday provides €93.1.
A survey of the first six months of this year that excluded the airport service showed that despite an 11-hour day, Malaga taxi-drivers spend just 23.3 per cent of that time on the road.  The rest corresponds to return journeys and waiting for calls.