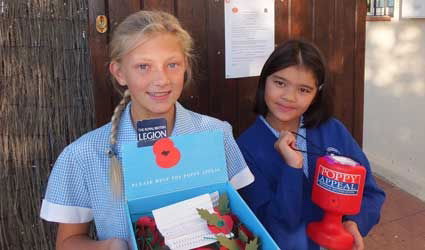 THE International School Estepona recently held a Poppy Day collection for the Royal British Legion.
Each autumn before Remembrance Day on November 11, the RBL sells replicas of the poppies that bloomed in Flanders after the devastation of the First World War.
The cash raised is used to help past and present members of the armed forces and their families.