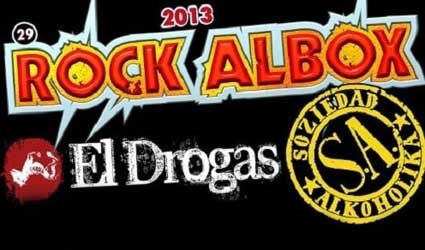 THE 29th Rock Albox concert takes place on Saturday and is seen as the warm-up event to the All Saints Feria which starts next week.
Headlining the 'rockfest' is El Drogas. bandmembers take to the stage at 8.50 pm.
The concert is not for the faint hearted with a marathon session of 11 hours.
Doors open at 5pm with the first act MHP opening the concert at 5.20pm. In all there are eight bands with the last act A Pelo y Tu and A Media Tea closing the event at 3am with a one hour set.
The concert takes place in the recinto ferial in the town and tickets purchased in advance are €17.Tickets in Albox can be bought from the Sports Centre,Rony Cafe and Laberinto Pub.For more information visit www.rockalbox.com.