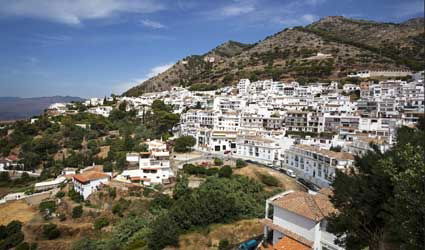 IMPROVEMENTS scheduled for Mijas old town have been halted by red tape.
The €4.85 million cost was to be covered by a loan from Plan Qualifica, the consortium of eight Costa del Sol towns to which Mijas belongs.
The revamp had counted on cash from FOMIT, the state fund for modernising tourist infrastructure.  Instead, bureaucracy has reared its head.
The Plan Qualifica's terms of agreement were signed in 2009 with the intention of obtaining €25 million to fund different projects.  Nevertheless, this agreement was never formally agreed by either the central or regional government.  In the intervening four years, the economic situation has worsened. 
Mijas town hall has €1.4 million at its disposal to finance part of the project but there is no sign that the remainder will be provided by the central and regional administrations. Work scheduled for November cannot begin and no new date has been put forward.
"The state cannot shoulder the cost because of spending cuts.  We have the money, but the rest has not arrived," said Urban Development councillor Manuel Navarro.