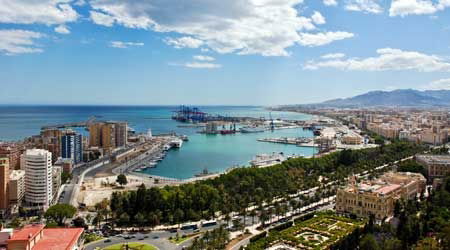 MALAGA'S economy is about to improve.
Both are beginning "a cycle of change," announced a survey carried out for the Unicaja group.
The adjustment phase is ending and the GDP will increase by 1 per cent for both Malaga and the region in 2014
"The foundations have been prepared," said Francisco Garcia Navas, CEO of Analistas Economicos de Andalucía responsible for the report.
 "A huge effort has been made in a short time to recover the economy's health and increase productivity.  Now it's a matter of waiting for results," he said.
Economic activity fell by 1.3 per cent in Malaga during the second quarter of 2013 but this was four points below the region's 1.7 per cent average.  The analysts foresee an overall annual fall of 0.9 per cent in productivity but again this is four points below the regional average and three less than Spain's.
Tourism is the basis for the province's better economic performance and the trend will continue in 2014, the analysts said.
Malaga's growth could be more rapid than other provinces', they predicted thanks to its hotels, cruise ships and the PTA technology centre.