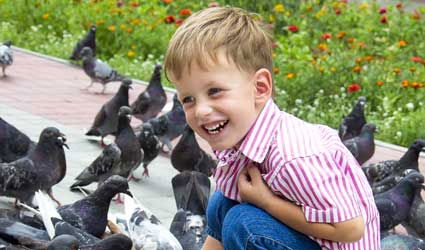 PLAYING bingo, snacking while sitting on a monument, feeding pigeons – all seem innocent enough to you?
These, though, are just some of the reasons why many Brits find themselves faced with whopping fines or in some instances arrested or detained abroad.
Every year Brits are caught out by local laws and customs commonplace in the UK but which carry serious consequences elsewhere.
Well, you can now add Madrid to the list with its own planned anti-social bylaws. In probably the greatest clampdown on anti-social behaviour in decades, these include fines for juggling, skateboarding, littering, begging, soliciting prostitutes, carpet-beating/ dog-feeding in public and using a park bench for – don't ask! – "something other than sitting".
Hypocritically, though, despite unveiling these new, wide-ranging laws, Madrid's government is desperately trying to overturn another established one: Spain's anti-smoking legislation. Specifically so that gamblers can smoke inside Eurovegas, Madrid's planned and eagerly-awaited mega-casino resort. (Notwithstanding chucking a cigarette butt on the pavement outside could still incur a fine up to €750.)
I find this truly alarming. If Madrid's rightwing People's Party government manages to overturn the anti-smoking legislation – the most sensible legislation passed here in my not-impartial opinion – what's the betting it won't be extended nationwide by cigar-smoking President Mariano Rajoy and his national PP government?  And we'll all end up inhaling other peoples' smoke once more?
Now, non-smokers shouldn't be forced to do this in public places although smokers should feel free to slowly kill themselves in the comfort of their own homes. They smell like ash trays anyway, have prematurely wrinkly skin and look like they've been shipwrecked for months on a desert island with Gordon Brown.
Alcohol surely kills at least as many innocent victims in road traffic accidents and random drunken assaults as tobacco does with passive smoking. That's why drink-driving is illegal – and so is assault, alcohol-boosted or not. The tobacco industry has spent millions trying to disprove the effects of passive smoking and convince smokers they're a put upon lot. It targets the poorest and most vulnerable in society, not only in the West but globally, encouraging them to become hooked as young as possible on a drug that's extremely addictive, kills them slowly but surely, but is only mildly euphoric. A pretty bad trade-off, eh?
Nora Johnson's thrillers 'Retribution', 'Soul Stealer','The De Clerambault Code' (www.nora-johnson.com) available from Amazon in paperback/eBook (€0.89; £0.77) and iBookstore. Profits to Cudeca