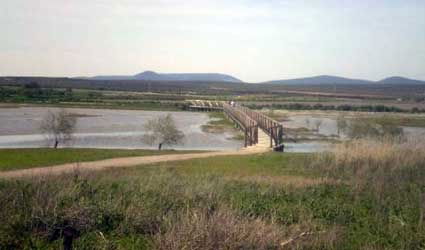 FUENTE DE PIEDRA recently chose its Rural Woman of the Year.
Her name was announced on International Rural Women's Day at an event organised by Mujeres Amanecer and the town hall.
Mayor Paco Hidalgo and councillor for Equality and Women Maria del Carmen Martin, also attended. 
Hidalgo emphasised the vital role of women in rural life.  "Their strength, impact and hard work are essential to society," he said.
"The advance towards a fairer and more even-handed world is one of their many contributions," the mayor added.
After reading the Rural Women's Day manifesto, those present chose Fuente de Piedra resident Josefa Leon Moreno for setting an example of "effort and work."