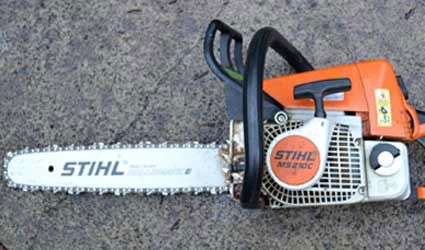 POLICE in San Fulgencio chased two men who threw a chainsaw at their police car.
Police spotted the suspects apparently attempting to steal from a car.
They fled in a waiting car when the officers arrived and a chase started. Local Police and Guardia Civil from Dolores and Guardamar joined the pursuit as the occupants then left their and brandished a chainsaw and hammer at the police car.
They escaped on foot to nearby orchards as police discovered four marijuana plants in their vehicle.