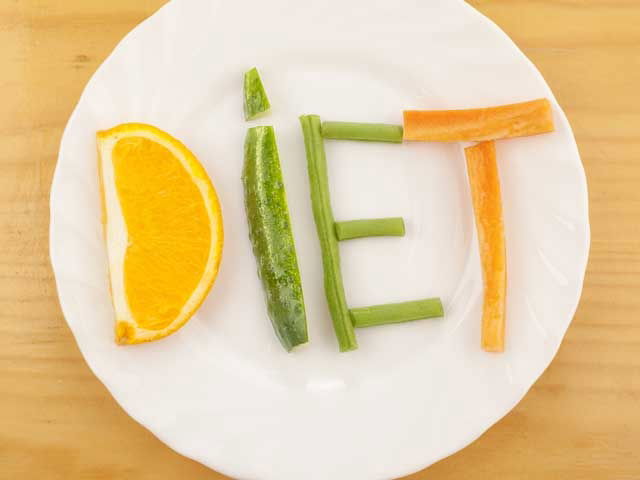 'CHRISTMAS is coming, and the goose is getting fat,' the nursery rhyme goes.
Sadly, it is not alone: With the threat of imminent bikini exposure receding, my waistband seems to be expanding in equal measure and with it being generally balmy here in Spain an extra layer of insulating winter fat is not strictly necessary.
But having once been able to recite the calorie content of every single food item known to man, 'diet' is not a foreign word to me.
Most diets, along the years, have proven to be short-lived fads. Remember the stewardess breakfast of half a grapefruit, a hardboiled egg and lashings of strong coffee? Or the cabbage soup diet, which ended when your family begged you to stop for the sake of fresh air? Personally, I loved the Champagne diet – it all passed in a bit of a haze though, and always failed when the alcohol-induced munchies set in. Then there were those protein shakes which may well work if you can just survive the culinary boredom.
The 90's were ruled by the phenomena of the Atkins diet, which proved efficient in losing weight by tucking into copious amounts of meat, fish and little else. Carbohydrates such as bread and pasta were public enemy number one, though unwelcome side effects of the high protein diet included bad breath, headache, fatigue and nausea. Not being much of a meat eater this one was clearly not for me.
Lately, a new programme is on the radar – it's called the 5/2 diet and everyone who is anyone seems to be singing its praises – including my mother. You can eat normally for five days of the week but for the other two (not consecutive) you are limited to 500 calories. How hard could it be?
For the sake of science and that widening waistline, I gave it a whirl.
Day 1: Lean pickings on this day, though it started well, with plenty of resolve and optimism. Alas, by mid-morning the idea of a croissant had taken up permanent residency in my mind and by lunch-time I was feeling a little weak, not really appreciating the minimal offering of a small fruit salad. The best thing that can be said for the day was that it finally ended, albeit quite late since sleeping on a rumbling stomach is not easy.
Day 2: Aha! A normal day – although the 5/2 inventors' idea of a normal day is 2,000 calories (there are 420 calories in a Starbucks Cinnamon roll alone) so you can't exactly feast, as may be the tendency – to stockpile for the lean days. And since I have the will power of a flea, I threw in the proverbial towel at this stage.
Seeking redemption from the internet, I was pleased to find that my best solution may actually be found right under my nose. Earlier this year an extensive survey in Spain, published in the New England Journal of Medicine, showed that the Mediterranean diet is more efficient than a low fat diet in improving health and lowering pesky ailments such as heart disease.  I am not sure it will do a lot for the muffin top, but the next bikini season is months away, so in the meantime I shall opt for a combination of age-old procrastination and that lauded Mediterranean diet.  Accompanied by a glass of Mallorca's finest vino tinto, of course.