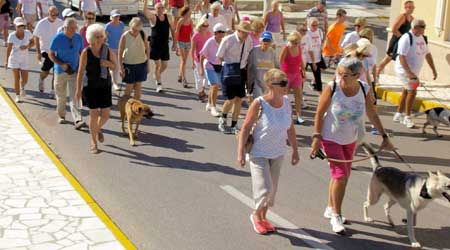 THE Walk for Life event in Arboleas has raised nearly €6,000 for local cancer support with more money still coming in. 
Now the Walk for Life team would like to thank everyone that took part in this year's fun walk
They would like to say a big thank you to all the people in the background that gave time and effort in arranging the day and to everybody that donated items for the raffle and also to our musicians and photographers.
 If anyone does require assistance in the Arboleas area please contact any of the following team members:- Jean Strong, 600 760 219, Lynne Sweet, 608 762 748, Sandra Drewe, 634 331 607 or Sonia Catalejo 608 147 640  (spanish speaking).
People can also email [email protected]. All enquiries are dealt with in the strictest confidence. The Facebook page is currently being updated with new information.