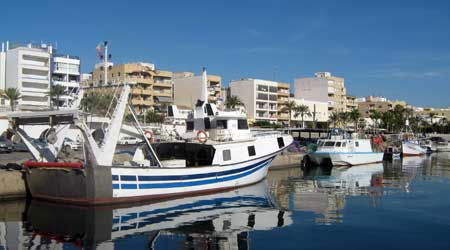 THE few surviving fishing boats in the port of Garrucha have started to catch the port's famous red prawn.
The Euro Weekly News has previously reported that the prawns had mysteriously disappeared, with no catches of the pricey delicacy being made for three months.
Fishing boats El Guapo and El Mar Serena returned to port with about four cases per boat , just over 50 kilos . Another boat out fishing was the Galindo Gea , which returned with about eight or nine kilos .
These are not numbers to predict a secure recovery of fish stocks but, at least it gives hope to the local fleet that the crustacean has not entirely disappeared from the fishing grounds.
These unexpected catches, after so long without a single kilo has raised some excitement in the Port of Garrucha and may tempt more fishing boats out into the waters.
The red prawn reaches a considerable sale price in both the auctions and in restaurants and is an important source of income for the Garrucha fishermen.
In many cases fishermen have come to compare this crustacean like winning the Christmas Gordo Lottery . The red prawn is the star of many Christmas Eve and New Year's Eve dinners thanks to its special intense and distinctive flavour.