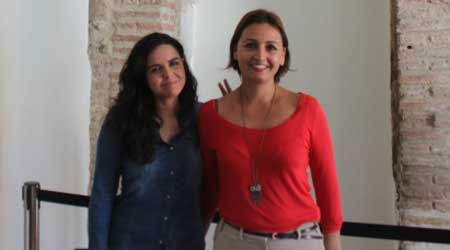 A NEW tourist office has opened in the historical centre of Velez-Malaga featuring a unique relic of Moorish times.
The so-called House of the Narsy Arch tourism office is dominated by one of the best preserved mirhab arches found in Andalucia.
Councillors for Tourism and Employment, Rocio Ruiz and Lourdes Peña, inaugurated the office, which happens to be the first one built in the historical centre of the town.
The 14th Century arch is the main element of an office that will provide useful information to residents and visitors. The premises have been declared a monument of cultural interest.
The decoration of the arch has remained intact since it was built, and it throws light on how small mosques in neighbourhoods were during the Nasry times.
Only the renowned Moorish palace of the Alhambra in Granada hosts an arch with similar characteristics, the councillor said.
The arch was found in Velez-Malaga in 1995 on the patio of a house while refurbishment work was being carried out.
In 2006, the town council refurbished the house and separated the patio where the arch was found, which has been recently restored as it was damaged.