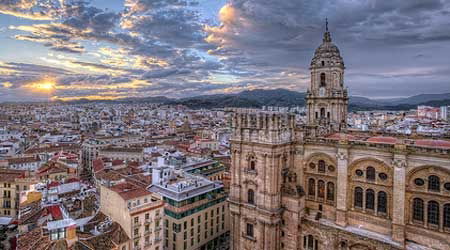 CHINA increasingly regards Malaga and the Costa del Sol as an investment target.
At least 23 investors from Chinese chambers of commerce will attend next month's commercial mission, said the president of the Andalucia Association of Chinese Business-owners, Leticia Chen.
The 70 investment projects now being discussed include real estate, agrifoods, amusement parks, plus both recreational and health tourism.
China's "Best One" television shopping channel will also sell €3 million of products from Andalucia each month, representing 2 per cent of all sales.
Meanwhile, Malaga could feature in Air China's expansion plans, revealed the company's Business Development director Zhaoqui Bi.
"Air China wants to open all possible routes," he announced during a meeting with Malaga's Culture, Tourism and Sports councillor Damian Caneda.
 "Obviously, that includes Malaga," Bi added.
Andalucia receives more than 20 million tourists a year, of whom only 15,000 are from China, Caneda said.
"That suggests that communication is lacking between Andalucia and China," he admitted.
Malaga should be Chinese tourists' point of entry for Andalucia, he suggested. 
As well as a destination in itself, Caneda claimed, the city's nearness to Granada, Sevilla and Cordoba make it both "essential and unique."