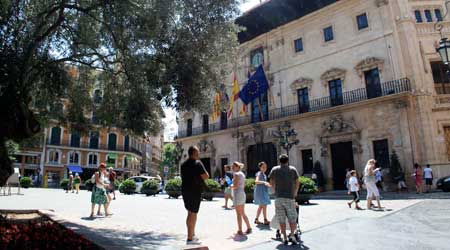 TERRACES in the Plaza de Cort could remain open for an hour longer during the high season.
Palma City Hall is now considering extending their opening hours from midnight until 1am. 
If the council decides to go ahead this would not come into force until next season, as the 1am high season closing time finishes at the end of this month.
There is also the possibility that nearby residents will object, admitted councillor Joan Pau Reus.  Unlike the Rambla and Calles Born, Unio and Jaume II, they could claim that Plaza de Cort is not a principal tourist area and try to veto the move.