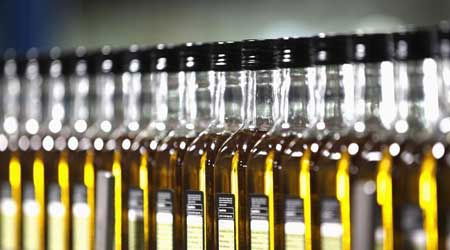 MADRID (Reuters) – Spain's economy exited a two-year recession in the third quarter thanks to strong exports, though with demand at home still depressed, sustainable growth that creates jobs may remain elusive for years.
Gross domestic product grew 0.1 percent in the third quarter from the second, the Bank of Spain said on Wednesday, marking the economy's first expansion in nine quarters.
Spain's economy has shrunk or has been stagnant every year since 2008, when a property market collapse left millions out of work, forced a deep financial sector overhaul and drove thousands of companies in bankruptcy.
One of the euro zone's highest public deficits, nervous debt markets and a paralysed construction sector has since then forced the government to pass tough austerity measures and structural reforms in an effort to clean up the country's finances and nurse it back to economic health.
That process, which pushed the country close to requesting sovereign aid last year, is now starting to bear fruit, at least for many businesses with a presence abroad.
"After recently implemented reforms, Spain has become an export powerhouse, and it will fully leave the recession behind in 2014 with private investment and consumption growth turning positive after three years of decline and credit levels stabilising," economist and partner at financial advisory firm Arcano, Ignacio del Torre said.
"Though Spain still faces clear risks, it presents a strong potential upside in the years 2015 to 2020, and this upside is still not measured by many investors."
The central bank said exports contributed 0.4 percentage points to third quarter growth while internal demand had a negative impact of 0.3 points.
Its GDP numbers, which it presents as estimates rather than firm data, are traditionally released a week or so before statistics agency INE's official preliminary figures, which are due this quarter on October 30. The two sets of data rarely differ.