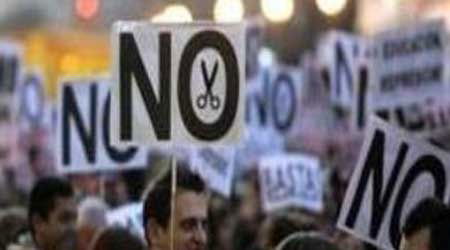 THE ENTIRE Spanish teaching community is called to go on a strike against the national government's education policy on Thursday.
Teachers, students and parents alike will demonstrate against the so-called Wert law and the budget cutbacks in public education.
This is the first week of protests in the 2013-2014 school year, and the third strike in the teaching community since the conservative Partido Popular came to power in 2011.
It has been preceded by a strike organised by the Spanish Students' Union that started today.
Secondary and university students have been protesting against what they consider an "attack" on public education.
Named after the Minister for Education, Jose Ignacio Wert, the Wert law comprises controversial measures including Religious Studies now counting in the final grades towards obtaining a grant, or single-sex schools being partly funded by the state.
In addition, the law, which is a reform of the current Organic Law of Education (LOE), puts an end to language immersion programs in regions where two languages are recognised as official like Cataluña or the Basque Country.