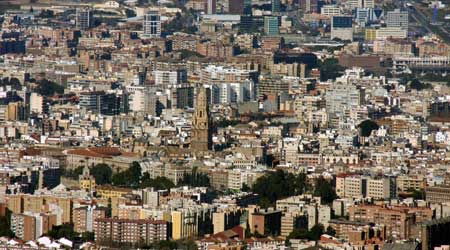 MURCIA is the third cheapest place in Spain to rent housing. The average price is now €5.09 per square metre, with prices falling 1 per cent.
Valencia Region is just above and ranked the fourth cheapest Community with prices falling 0.7 per cent in the third quarter of the year and now stand at an average price of €5.19 per square metre; 25.8 per cent less than the national average which in September was €6.99 per square metre.
According to the report by the real estate portal www.fotocasa.es and the IESE Business School, the Basque Country, Catalonia and Madrid are the most expensive.
In Valencia, Alicante and Castellon saw the largest fall this quarter with a decline of 1.1 per cent.
Benidorm is the priciest place to rent accommodation with the average cost being the highest in the region at €7.09 per square metre. Alzira, Valencia, was the cheapest with an average price of €3.99 per square metre.
In Murcia the biggest drop was recorded in San Javier, with a fall of 12.5 per cent and an average price now of €5.79 per square metre.