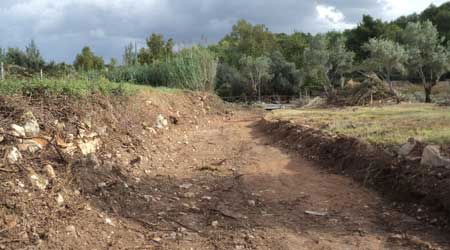 JAVEA Town Hall is clearing obstructed stream beds throughout the municipality.
Special attention was paid to certain sections of Lluca watercourse. The stream is as much of a flood hazard as the River Gorgos after heavy rain, when both are prone to rise and overflow their banks. The Lluca's river bed was blocked with vegetation which has now been totally cleared, along with the Barranco dels Castellans. Its banks were badly damaged during torrential rain in 1999 and its course through built-up areas of the town had become barely visible.
The Putxol and Cuesta de San Antonio streams were also cleared as well as the gullies that drain El Saladar.
The work was carried out by the municipal brigades. Newly-formed under the Urgent Employment programme they have spent the last two months clearing woodland, paths and streams to prevent flooding when rain inevitably arrives.