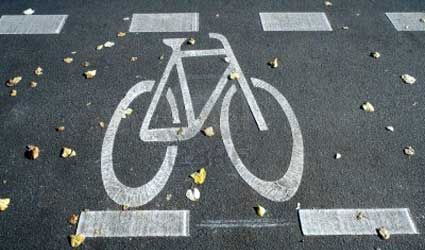 TWO cultural groups from the Almanzora Valley have written to the Government of Almeria and the Junta requesting a bicycle track be built on the AL831 road.
The road is currently undergoing improvements to make the road, which connects Albox with the village of Almanzora, safer.
Somos Albojenses and Friends of the Palace of Almanzora initially approached the town halls in August asking for the construction of a bicycle track. Albox Town Hall was fully supportive of the idea and advised the two groups to write to Almeria Provincial President Gabriel Amat and the Junta de Andalucia regional government.
The two groups have since collected more than 200 signatures, and both letters along with the petition have now been received by the provincial government and the Junta.
The road is an important link for many towns in the Sierra de Los Filabres Albanchez, Lijar, Cobdar who use it to get to Albox, Huercal-Overa and the Autovia.
Both groups and cyclists consider it to be a major safety concern and would like to see a bicycle track to seperate them from the traffic and provide a link to the Via Verde of Almanzora.