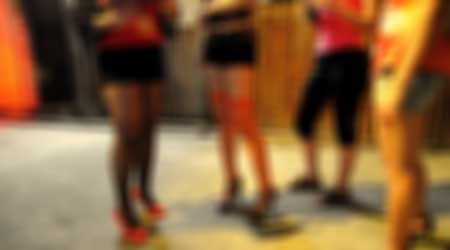 TEN people were arrested in Santiago de Compostela, Galicia, for allegedly forcing a girl of 15 to work as a prostitute.
The Romanian girl left her country after being promised a job as an au-pair, and was initially taken to a brothel in Valladolid. She managed to escape and went to Santiago with several other people, but she was snatched by a group of people who allegedly beat her, insulted her and sexually exploited her. She was located when she was attempting to escape from them.
The detainees have been charged with white slave trade, sexual exploitation, corruption of minors, prostitution, document falsification and belonging to a criminal gang. They include the managers of the brothels where she was forced to work and members of the families who held her.
Three of them had European arrest warrants against them.
Police have seized forged documents, her original documents, travel documents, drugs and a vehicle.