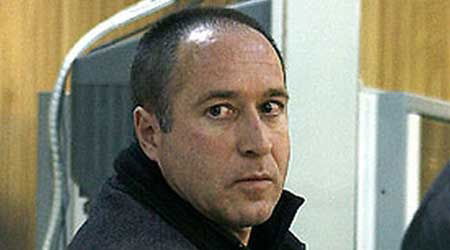 THE European Court of Human Rights (ECHR) has revoked the so-called "Parot doctrine," which allowed the extension of prison sentences to terrorists.
The "Parot doctrine" stated the time reduced off a prison sentence for good behaviour should be taken away from a prisoner's total sentence, and not the 30-year limit set by the Spanish law.
The ECHR considers the doctrine, named after the first ETA terrorist prisoner it was applied to, Henry Parot, a violation of the European Convention on Human Rights.
The court's decision comes after ETA terrorist group member Ines del Rio Prada lodged an application in 2009 complaining about an extension on her prison sentence.
Del Rio, who was serving a 3,800 year prison sentence linked to terrorist attacks carried out between 1982 and 1987, was due to be released in July 2008.
However, her release was postponed nine years in application of the "Parot doctrine" to June 2017.
Now the Spanish Government has released Del Rio following the Strasbourg-based court ruling, which has also asked to compensate her with €30,000.
Members of the Spanish Government have claimed they respect the ECHR's ruling, although they disagree with it.
"It deeply hurts us," said the Minister for Justice Alberto Ruiz-Gallardon, who added the Government made all the possible to keep the "Parot doctrine."
Meanwhile, Spain's Terrorist Victims Association has asked the Government not to obey the ruling claiming it will bring insecurity to Spanish citizens.
Several associations have warned that this decision could open the door to the release of many other criminals, not all of them linked to terrorist attacks.