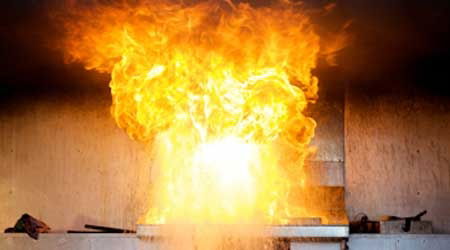 AROUND 40 people were forced to leave their homes after a kitchen fire broke out in a building in Calle Huertos, Olula del Rio.
The flames spread to the pantry but only caused  superficial damage to the property.
Police and firefighters arrived at the property and evacuated the building as a precaution. The firefighters quickly put the fire out and remained in the area to ventilate and cool off the building .
Although no one was hurt by the fire, an elderly woman had to be taken by her family to the health centre in Olula due to a panic attack.