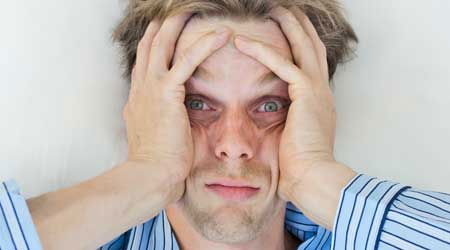 DREAMS could provide clues about our health and could give early warning signs of conditions before any physical symptoms starts.
So, what do the scientists say about your dreams?
Nightmares: Having nightmares could be a result of being on pills such as beta blockers, having heart conditions or suffering from sleep deprivation. Nightmares can also be a warning of an impending migraine.
More dreams than usual: Getting too hot or cold in the night can lead us to having more dreams, according to Professor Jim Horne, a sleep expert from Loughborough University (UK). The fluctuation in a woman's hormones can also cause result in more dreams and a few nights of poor sleep will lead to a night of vivid dreaming.
Dreams of being attacked: Acting out stressful dreams, such as when you're being attacked or chased, can be an early sign of a brain or nerve disease like Alzheimer's or Parkinson's, according to Dr Nicholas Oscroft, a sleep expert from Papworth Hospital in Cambridge (UK).
Dreams that wake you early:  Eating a fatty meal, being overweight, stressed or depressed can all lead to you suddenly waking up from a dream. This usually occurs in the first few hours after falling asleep.
Memorable or strange dreams: Often the result of drinking alcohol, a tipple or two can trigger memorable dreams, especially just before you wake up. Being on medication or under the weather can also cause a surreal half-sleep, half-awake state, triggering strange dreams.