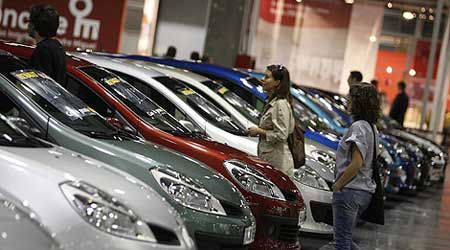 THE SPANISH Government has announced it will extend the PIVE incentive programme to buy new cars.
The announcement came after the third phase of the plan came to an end.
The fourth phase of the PIVE programme will have an estimated budget of €70 million.
The PIVE plan was designed by the Spanish government to boost car sales.
Buyers receive a €2,000 discount when buying a new car –the price of which should not exceed €25,000- in exchange of presenting a car at least 10 years old.
Although the discount is €2,000, the Government only grants €1,000 whereas the remaining €1,000 is provided by car dealers.
So far 220,000 people have benefited from the PIVE programme in its three phases.
The Minister for Finance Cristobal Montoro has stated this plan is part of the Government's action to stimulate business competitiveness.
Montoro pointed out the motor industry is key to the economic recovery.
According to the Spanish Car and Lorry Manufacturers Association (Anfac), the whole of the programme's phases have created an economic activity worth €3.4 billion.