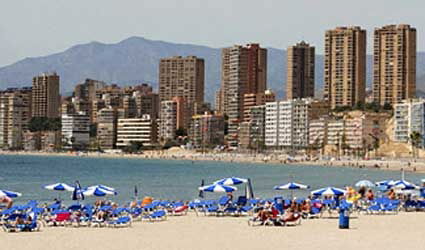 TWENTY-SEVEN per cent of Costa Blanca hotels, holiday apartments and camp sites will close this winter.
Government cutbacks which reduced the Imserso programme of subsidised off-season holidays for Spanish pensioners, plus reduced demand from Scandinavians who continue to winter on the Costa Blanca but now have their own holiday homes, are thought to be partly to blame.
This winter 41 Benidorm hotels, 28 per cent of the total, will pull down the shutters until spring.  The loss of 9,826 beds doubles the figures for 2008 when the economic crisis was first felt and 26 Many hotels will also lay off workers on temporary redundancy schemes.