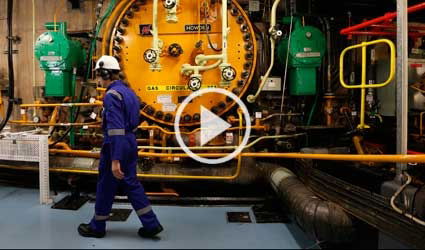 PARIS (Reuters) – French utility EDF and the British government have signed an agreement to build two nuclear reactors for a total cost of 16 billion pounds, EDF said on Monday.
The first new reactors in the UK in around 20 years will be built with the help of EDF's Chinese partners and represent a boost for the global nuclear industry in the wake of 2011's Fukushima disaster in Japan.
Under the deal, EDF said it would have a 45 to 50 percent stake in the consortium to build two Areva-designed European Pressurised Water Reactors (EPRs) reactors at Hinkley Point C in Somerset, southwest England.
In addition, EDF is also developing proposals for two EPR reactors at Sizewell C in Suffolk, eastern England.
EDF's long-time partner China General Nuclear Corporation (CGN) and China National Nuclear Corporation (CNNC) will have a combined stake of 30 to 40 percent in the project, while Areva will take a 10 percent stake.
"The partnership will give CGN and CNNC the opportunity to gain experience in the UK and will support their long term objective of becoming nuclear developers in the UK in partnership with EDF Group and in full compliance with UK regulatory requirements," the EDF statement said.
Discussions are also taking place with a shortlist of other interested parties which could take up to 15 percent, EDF said.
The contract will last for 35 years from the date of commissioning, with an electricity price set at 92.5 pounds per megawatthour, or 89.5 pounds if a second nuclear plant project at Sizewell goes ahead.
The 92.5 pounds price is roughly double the current wholesale price.
The nuclear industry has been under a cloud since the 2011 Fukushima disaster. Germany has decided to phase out nuclear power, Italy has scrapped a planned nuclear programme and France has pledged to cut atomic power to 50 percent of its electricity mix from 75 percent today.
Britain's government and main opposition parties support nuclear power and anti-nuclear sentiment among the population is muted by comparison with other parts of Europe.
"This marks the next generation of nuclear power in Britain," Prime Minister David Cameron was quoted as saying in the statement.