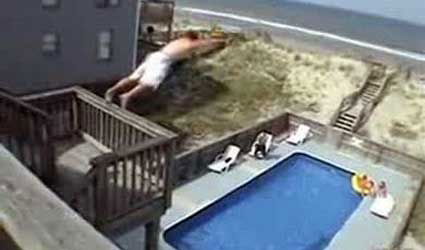 THE notorious pastime of 'balconing' – where people jump from balconies into pools- is being outlawed in Palma.
The dangerous practice will attract fines of between €300 and €400. Balconing has become poular amongst young tourists visiting the island's capital.
There has been a spate of accidents involving falls from balconies and several deaths, although not all can be attributed to reckless behaviour.
The city hall hopes hotel staff will notify them of any such incidents as the first step in attempting to reduce the toll of tragedy.
Also in the sights of the city hall are kerb crawlers. Clients of street prostitution will find themselves facing fines.
Prostitutes themselves will be sanctioned for working within 200 metres of zones used by children such as schools.