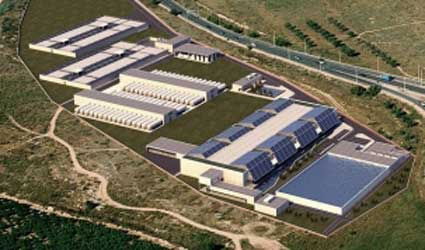 TORREVIEJA'S desalination plant, the largest in Europe, has begun adding freshwater to the La Pedrera lake as it launches its testing phase.
The news comes as the plant, built at a cost of €300 million, was criticised in an article in American newspaper the New York Times. The publication said the work had been "paralysed by the bursting of the housing bubble." It went on to comment that since the plan was conceived in 2004 energy costs have doubled making water production costly.
The plant water reaches the point of discharge in La Pedrera, through a pumping system from the Torrevieja plant and will be stored in a reservoir located between Bigastro and San Miguel de Salinas to primarily feed the agricultural demands of Murcia and Torrevieja's golf courses and leisure facilities.