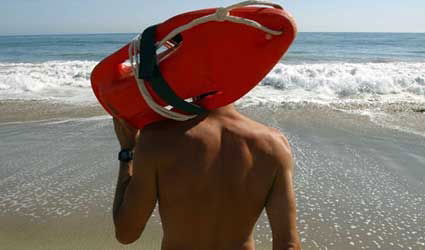 A PRICETAG of €300,000 means an extended lifeguard service for Orihuela Costa will not be brought in.
Councillor for Beaches, Martina Scheurer has responded to calls for the lifeguard service to be extended along the Orihuela Costa.
Following on from the story in last week's Euro Weekly News that surfers rescued the lives of two swimmers who got in to difficulty in the sea at La Zenia beach, the councilor said: "When there were still funds available, the PP could have extended the lifeguard watch for a more extended period.
"Our contract covers the Easter period and the season from June 15 until September 25. I gladly would have continued the services from Easter to the end of October, but unfortunately the additional cost involved is about €300,000 and there are no funds available."