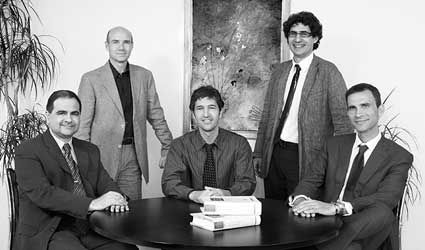 THE meeting room of the Real Club Nautic at Port Pollensa held earlier this week a presentation on Inheritance Tax by specialist lawyer Alejandro del Campo.
Del Campo and his team of DMS Consulting explained the intricacies of this tax that affects non-Spanish European residents living on the Balearic Islands.
Tax for direct relative residents in the Balearics is a mere 1per cent, but this rises to a scale that ranges from 7.65 per cent to 34 per cent for non-residents.
This enormous difference can even exist between family members inheriting from the same estate, when one is resident and the other is not. 
A well known expert on this matter, Alejandro del Campo stated that Spain will be forced in the future to modify the regulations on Inheritance Tax to avoid the real possibility of heavy fines.
The question of British nationals having double taxation arose.
Alejandro explained that most European countries had agreements to avoid this, but that Britain would only agree in relation to Income Tax and Wealth tax, but not in relation to Inheritance Tax.