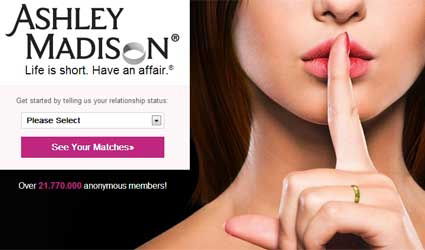 AN internet dating site has published its own football league table.
The site, Ashleymadison.com, has 20 million users in 30 countries and specialises in contacts for married people wanting "a discreet adventure." It has 1,000,000 Spanish users.
After carrying out a survey amongst Spanish males, the site compiled a list of first division clubs whose supporters are the most unfaithful – to their wives if not their team.
Barcelona-based Espanyol FC headed the list, with fans who claimed to be unfaithful 4.1 times a year.
Next came Real Madrid supporters with an annual 3.84 infidelities.
Bronze went to Valencia FC, with male supporters alleging 3.77 "adventures" each year.
There is no first division Alicante city team but Elche CF, which ascended last year, is near the bottom of the Ashleymadison list.  Its supporters ranked 16th with 1.80 affairs a year.
Fans of another Valencia city side, Levante, who claimed to be unfaithful 1.57 times a year occupied 18th place.
The most faithful of all were Granada supporters with 0.62 infidelities a year.