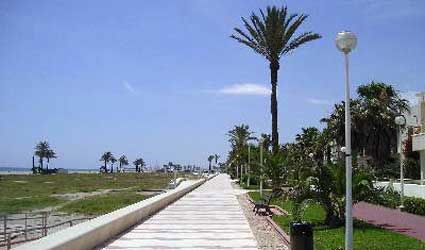 A PLAN to expand the Garrucha promenade has moved a step closer.
The town hall has cleared a hurdle that paves the way for implementation of the project.
Specifically, the council has managed to get the Provincial Government of Almeria  to hand over ownership of  the 5107 road which runs between the Jesus Nazareno castle  and the town of Mojacar, an essential step to advance the project, which has been on hold since 2003.
The change of ownership of the road, already an urban highway, was recently approved in full and the project will be undertaken by the General Coasts Directorate. The expansion will connect the existing 'paseo' at the edge of Garrucha with Mojacar.