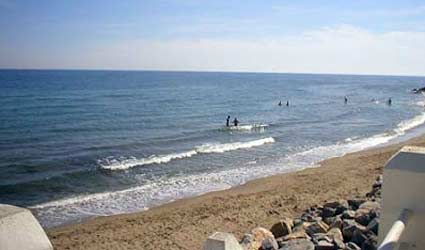 SEVERAL species of fish and marine turtles were released into the sea in El Torreon Beach, La Cala de Mijas.
The fish had remained at the Aula del Mar Marine Centre in Malaga for several years and were set free thanks to an agreement with Unicaja.
Some 175 children from local schools took part in the activity and attended talks about marine life and the dangers of throwing rubbish in the sea. 
Meanwhile, more fish were released from a boat in the Laja del Almirante area, between the Calaburras lighthouse and Calahonda, which is an area of huge ecological value and considered of Community Interest by the EU. Experts consider it has the widest biodiversity in the Mediterranean. It is an area with coral reefs, and all of the species which were released there are native to the area.
The Aula del Mar has now moved from Malaga Port and decided to release the fish due to the lack of room at the new facilities.
The Councillor for the Environment pointed out that nature is the "only inheritance which we can leave for future generations" which is why, he said, it is so important to teach children to respect it.