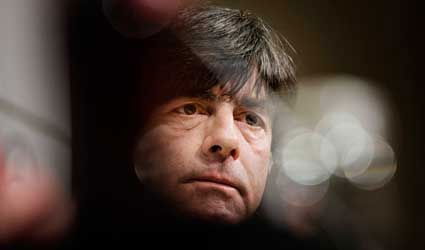 (Reuters) – Joachim Loew will remain as Germany coach until July 2016 after his contract was extended for another two years, the German football federation (DFB) said on Friday.
The 53-year-old, whose current agreement runs until the 2014 World Cup, took over after the 2006 World Cup and, since then, has led Germany to the final at Euro 2008 and the semi-finals at the 2010 World Cup and Euro 2012.
"Since the World Cup in 2006, the team have always been among the top four at the World Cup and European championship," said DFB president Wolfgang Niersbach in a statement.
"We have great trust in Joachim Loew and… we would like to show this with the contract extension."