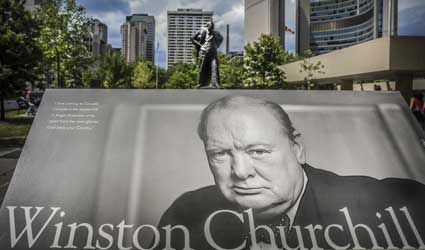 A CHANGE is as good as a rest, they say. But if you happen to be a teacher at a state school in parts of Catalunya, a change actually is a rest, more or less. Thousands stayed at home for some three weeks, occasionally taking to the streets to display their disdain in green slogan tee-shirts. At the time of writing they had returned to the classrooms, albeit grudgingly and the situation is far from resolved. For readers who have missed this debacle, let me bring you up-to-speed in simplified terms.
Some brain box in the government was rolling his thumbs one day and suddenly came up with the concept that schools in the Balearics should teach kids in a combination of Catalan, Castellano and English. In itself, this was a rather savvy idea, with other Spanish-speaking countries like Argentina having reinforced English heavily many years ago, making their workforce highly marketable on an international basis.
Now, as with almost all new policy proposals in Spain, this one was roughly drafted – much like the recent Foreign Asset Declaration policy which left many of us all running around like headless chickens without enough information or guidance. This time, they presumably expected the changes to happen with the help of a magic teacher's wand and little more.
The main thrust of the rebuttal from teachers has been that they cannot teach in English at the turn on a dime, but locals assure me that the matter runs deeper still, with the age-old issue of Catalan versus Castellano at play and the many political implications this brings. The Catalunya independence movement is alive and well and is not impressed with this latest interference.
A solid case can be made for both camps, and who ends up 'winning' remains to be seen. Still, the only real losers in this equation are, of course, the children, who are far behind their curriculum and who now have visible proof of how adults – their so-called role models – resolve conflicts. It suggests that change should be feared and is a not a good thing and that people should not continue to educate or improve themselves once they have a certificate in their hands and a job.
This is a far cry from the opinions of some of the world's most respected historical figures: Winston Churchill once said: "To improve is to change, to be perfect is to change often,"while George Bernard Shaw said: "Progress is impossible without change, and those who cannot change their minds cannot change anything."
If Spain happened to be enjoying a moment of economic and social Utopia, the case for maintaining the status quo could perhaps be made, though we all know this is not the case. But anything the government proposes will be received with a great deal of scepticism as the corruption scandal continues to headline in the media at regular intervals. Trust is slow to be earned and easy to lose, yet perhaps they should try to put differences aside for the sake of the children – the real future of Spain – who find themselves piggies-in-the middle, and in limbo.
Perhaps Phil Collins said it best in his 1985 anti-war song, Russians, which can equally be adapted to the current teaching dispute. 'I hope the Russians (substitute with desired adversary) love their children too.'