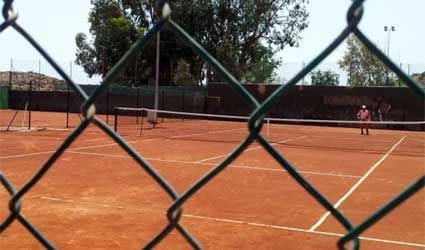 THIEVES broke in to the offices of a tennis club and stole an estimated €1,000 after forcing a safe.
The Guardia Civil is investigating the robbery that occurred in the early hours of Monday morning at Almeria Tennis Club based in Huercal de Almeria.
The thieves entered the facility around 2.30am by picking locks and caused damage in many of the club offices.
It so happens that the Almeria Tennis Club is celebrating its 40th anniversary this year. The Guardia Civil are investigating the theft and so far there have been no arrests.