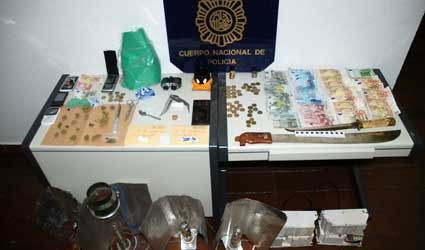 TWO couple have been arrested for allegedly selling drugs from their family homes.
The arrests took place as part of operation 'Zapato' which started three months ago after National Police officers heard of two active drug-selling points in the La Gloria district of Velez-Malaga.
These selling points were two houses each inhabited by a couple with their children.
The operation finished with the arrest of these couples and the dismantling of the drug selling points.
Police seized 10.9 grammes of marihuana, 3.4 grammes of cocaine and different tools used to prepare drugs were seized by the National Police. The four people arrested have been charged with crimes against public health.