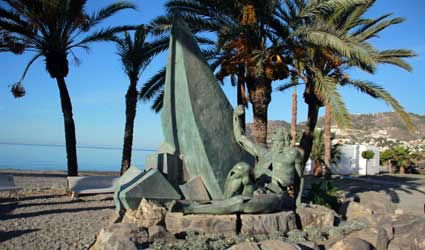 SATURDAY is the 451st anniversary of the sinking of a Spanish Armada in La Herradura bay, and the council has organised a series of activities to take place in the town.
Homage to the nearly 5,000 people that died in the sinking will be paid at La Herradura bay in the afternoon.
A group of boats from the Motril Royal Nautical Club will depart from the port of Motril at 10am and will arrive in La Herradura at around 1pm where a speech will be delivered.
From 6pm to 9pm a free art exhibition will be open to the public at La Herradura civic centre.
Paintings made during an international painters' meeting recently held in the town will be on display.
A free classical guitar concert by guitarists Gary Ryan and Manus Noble will be held at the civic centre's auditorium from 8:30pm.
The sinking of the Spanish Armada in La Herradura bay took place under the reign of Philip II of Spain on October 19, 1562.
Nearly 5,000 people died when the 25 galleys they were sailing sank on their way to Naples and Algiers from Malaga.