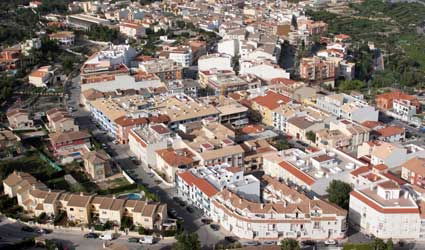 LA NUCIA now has 20,000 registered inhabitants.
The Padron campaign launched by the town hall last May has paid off.  At the beginning of 2012 the town's population had reached 19,135 but now exceeds 20,000 according to the National Statistics Institute.
Thanks to the Padron drive, hundreds more have added their names to the municipal roll.  This means that the yearly cash transfer from the central government in Madrid will increase by 4.52 per cent.
The next objective is to reach 25,000.  The ambition is not an empty one as unofficial estimates place La Nucia's real population at close to 30,000.
Once the Padron reaches the magic figure of 25,000, La Nucia will be in line for another €1 million a year.
Eighty-four different nationalities live side by side in La Nucia, where 42 per cent of registered inhabitants were born outside Spain.
It has become the Marina Baja's fifth-largest town after Benidorm, Villajoyosa, Altea and Alfaz del Pi.