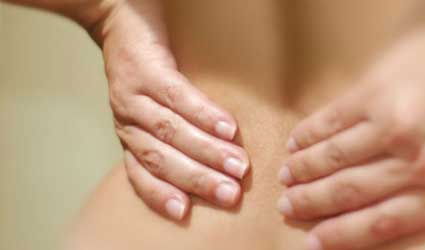 Before thinking about getting to the source of inflammation it is important that we understand why it happens and how inflammation helps the human body.  Commonly known as swelling, inflammation is ALWAYS a sign of distress or damage to body tissue.
The overall objective of inflammation is to repair the damaged tissue.  The process first begins by allowing local blood vessels to dilate.  This in turn allows an array of specialized blood cells then cells to migrate to the area and clean up the damaged cells before repairing them.
Low-level inflammation is constantly happening in our bodies to repair low-level damage.  However it's when the inflammation reaches a certain level that symptoms begin to appear.  These symptoms include pain, redness and the accumulation of fluid in the damaged area.  If the cause of the swelling was a one time event then the body will prove to be effective at controlling this.  However if the CAUSE of the inflammation persists the conservative measures should be taken.
Let's take the human spine for example.  We will all have woken up one morning after a bad night sleep with neck pain or lower back pain, and throughout the day the body would take care of this.  But what happens if for many years we sleep in a bad position?  Or day after day we sit slouched on the couch or in front of the computer?  This is where a more chronic type of inflammation develops.  Many treatments are effective at treating the SYMPTOM of inflammation, such as massage or pain killers.  At Gonstead Chiropractic Center in Alicante or Dénia we look to see if a shift in your spine, due to bad postures, could be the CAUSE of chronic inflammation. Chiropractic care can help you preventing inflammation buy fixing the problem from the root.
Denise Greenstreet´s Testimonial:
Denise came to our clinic after a long term suffering down her spine, pain full neck movements, and problems walking long distances without pain.  She also suffered from headaches very often.
"After seeing consultants in England, they said I had arthritis and there was nothing they could do about it. I had to live with the pain on regular basis.
After seeing a chiropractor, everything changed. Good movement in my neck, walking without pain, not having to take pain killing tablets and no more pressure in my head. This after only 5 sessions!
I feel totally at ease with the treatment and with the good advice and excellent treatment from my chiropractor and his team".
If you suffer from ongoing spinal pain, please call 965 200 005 to see one of chiropractors in any of our clinics (Alicante or Denia)