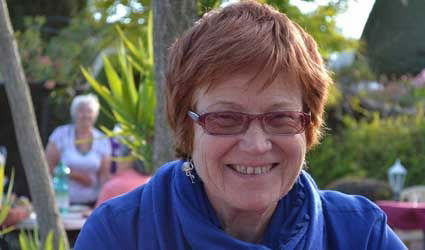 HELEN McCormak, an expat from Salobreña, is expected to arrive in the Granada town of Niguelas today (Thursday).
Helen set out on a three-day sponsored walk on Tuesday to raise funds for Acompalia, a charity that aims at building a day care centre for terminally ill patients in Granada.
Helen, together with her donkey Pepita, has walked through the Alpujarras, including the spa town of Lanjaron where she arrived yesterday (Wednesday) afternoon, camping en route.
"I'm hoping that the donkey, a symbol of Andalucia, will inspire people to give to this great cause," said Helen.
Acompalia is the brainchild of Tina Emmott, a longtime resident of Orgiva, in the Alpujarras south of Granada.
The charity is committed to making a palliative and hospice care for Granada residents.
"It's about putting more life into their days, not just adding more days to a life," Tina says.