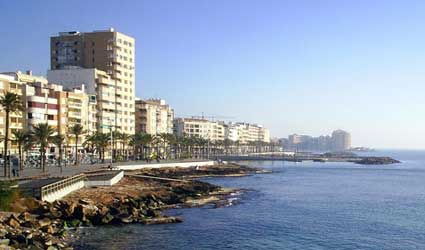 ALICANTE property developers are building 1,400 new homes this year, 100 fewer than 2012.
President of promoters association PROVIA says around 50 per cent of these homes are for foreigners. Antonio Fernandez said: "Alicante is the province leading home sales to foreigners." But he added: "When we go out people ask us where Alicante is, and that is why in the past four months we have visited six countries."
As a result, PROVIA has worked to promote the sale of homes to investors to create more tourism, jobs and wealth.
Fernandez explained that while the Orihuela and Torrevieja area continues to attract a large amount of foreign interest, "by sales volume in euros, probably the north sells less but at a higher price per square metre of floor space."
Answering claims that there are up to 50,000 homes for sale in Alicante he said: "I do not know if anyone knows how many homes remain to be sold. Unfortunately records are poor. I really cannot imagine that today there are 40,000 to 50,000 homes for sale in Alicante."