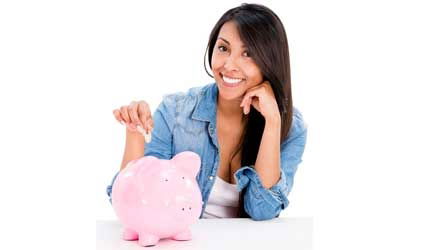 WITH the internet, newspapers, magazines and advertising it's easy to stumble across financial advice these days, but that doesn't necessarily mean we take it on board.
It is all too easy to walk around in a daze, paying little attention to how we spend our earnings and this, of course, can lead to financial disaster.
Establishing a good healthy financial situation takes a lot of hard work and attention in the beginning. But once a good system is in place, it becomes much easier to save money and spend wisely.
Starting off on a solid financial footing is all about getting the basics right. There is a lot of overwhelming financial advice circulating out there, but there are some fundamental principles that you shouldn't overlook.
For example, remember that there is no such thing as quick and easy money. If someone says they can double your money with no risk, then turn the other way. Doubling money in such a short space of time equals more risk, not zero risk. Any investment with such an unrealistic target is sure to disappoint.
Next, sort out what's important and what's really not important. These days we are so caught up by the glam and glitter of all the nice products that are bombarded at us from the TV and that dazzle us in the shops. If a saving plan is going to take any shape it means taking a step back and really debating a purchase before handing over the cash.
Ask yourself if you really need it. Just because the rest of the world has a shiny new object does not mean you have to have it too.
Don't pay attention to what everyone else is doing; just worry about yourself and your goals.
Even if you're dealing with paying off loans or credit card bills, don't let that stop you from saving. It may seem like a good idea to get loans out of the way before saving, but that's not always the case.
It takes time to form a habit, and training yourself to save is a great habit to form. So start now. Also, what happens if suddenly your car breaks down and there is no money saved to pay for repairs? Out comes your credit card and up goes your repayment loan, again!
Following these simple basic steps will help you toward a less stressful financial future.