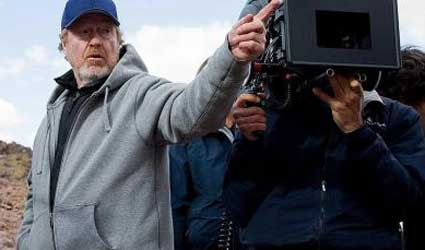 FILMING on the Sir Ridley Scott blockbuster Exodus is set to start very soon with sources claiming October 22 as the start date.
As the day approaches increasingly accurate data about its economic impact in Spain and Almeria is coming to the fore.
The president of the Andalucia Film Commission, Carlos Rosado has revealed some of these figures according to data provided by the producers of Exodus.
The direct investment budget will exceed €43 million in Spain with 38 per cent of the production budget going on wages and salaries.
This means around 500 work contracts in Almeria and around 400 in Fuerteventura with a duration of  between three or four months. Added to that figure are 8,000 work contracts for extras on a day to day basis.
Another €4 million should be spent on accommodation and restaurants in the province.
While the shooting of the film will last until January 2014, 90 per cent of the income will be in 2013.
The collection for the Spanish State in 2013 will be approximately €3.15 million in payments on account of Income Tax for individuals on work performance.
The state will also receive €2.5 million paid by employer contributions to Social Security, with a further €650,000 in contributions from the work force.
Construction costs account for 30 per cent, mostly to carpenters, plasterers and painters and 17 per cent is the cost of materials and equipment in the construction sector.
This sector has been amongst the hardest hit by the current economic crisis particularly in Almeria.