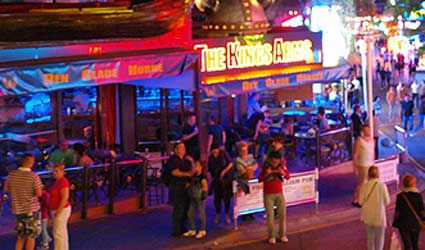 THE Guardia Civil are investigating a case of sexual assault on a 20-year-old British woman in Magaluf.
Following the young woman's statement to the Guardia Civil and Judicial Police a 40-year-old DJ working in a local pub in Magaluf has been arrested on suspicion of assault.
The young girl said in her statement that she had visited the pub with a group of friends, and as soon as she separated from them was cornered by the 40-year-old DJ.
The police report suggests the incident occurred at around 1am, and according to the witness statement the man approached her and forced her into the establishment toilets where he proceeded to sexually abuse her.