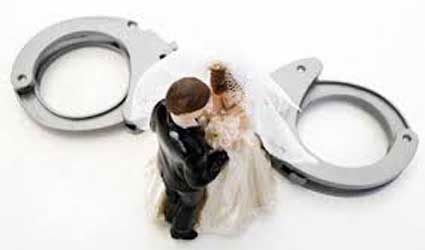 THIRTY-FOUR people have been arrested throughout Spain for obtaining residence permits for immigrants through arranged marriages.
They were arrested in Barcelona, Murcia and Mallorca and arranged marriages between illegal male immigrants and Spanish women or EU-citizens residing in Spain.
They charged them men up to €15,000 to provide them with forged documents with which they could obtain their residence permits. They also paid €400 to other legal residents in Spain to register the illegal immigrants as residents in their homes to provide proof of fixed abode in Spain. The investigation began after it was found illegal immigrants were being offered documents in exchange for money, locating them in cyber-cafés and other areas.
Most of the men were Indians and Pakistanis, and the women who agreed to marry them obtained up to €2,000.
Thirteen other people have been charged in the case.