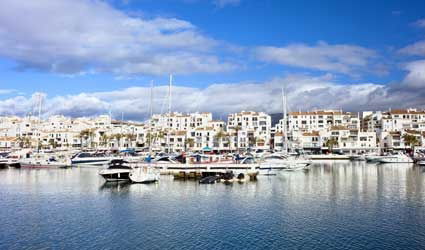 IT is business as usual at Puerto Banus despite police letting no one in or out of the port offices.
Rumours started to spread that something was up when National Police officers were stationed at the tower which houses the offices.
But it turned out to be a routine tax inspection, the second phase of an operation which began in March this year.
The offices are located in the control tower in the marina.
It was authorised by a contentious-administrative court, and the National Police were there simply to make sure no-one entered or left the building during the inspection, which lasted all day.
Tax officers carried out their work under the supervision of an inspector, and the company which manages the port provided all the documents asked of them, both printed and digital. They claimed they were unaware why the inspection was being carried out but that it had nothing to do with any criminal matter.
They assured visitors and businesses in the marina that it continued to operate as normal.