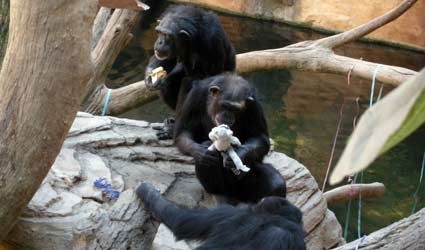 NOELIA, the youngest of the chimpanzees at Bioparc Fuengirola celebrated her sixth birthday with her family with a cake made of fruit from her carers.
She is the youngest of the chimps born to Lola and Gordo.
The cake had six candles made from carrots and Noelia also received several gifts, including a soft toy which she kept hold of for the rest of the day. Visitors were delighted to see her reaction to the gifts.