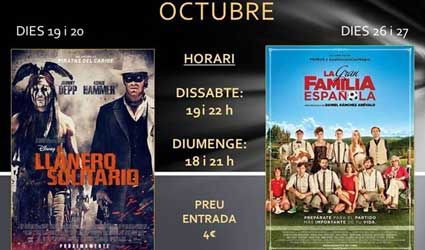 BENISSA Town Hall resumes its cinema season this weekend.
The sessions in the Salon de Actos at the Centro Cultural will be held on Saturdays, with two screenings at 7pm and 10pm, and Sundays (6pm and 9pm).
The season opens with El Llanero Solitario (The Lone Ranger), followed by La Gran Familia Española on October 26 and 27.  Tickets cost €4.
There is further choice for cinema fans on October 29, with a screening of 500 Days of Summer, in the original English version.  It will be shown in the Salon de Actos at the SEU Universitaria in Calle Purisima 57-59.  Entrance is free.