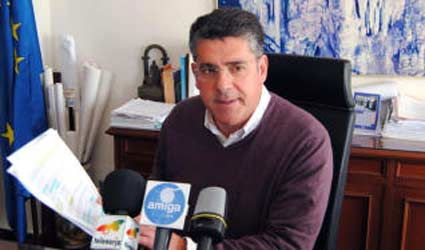 THE project to build a much anticipated sewage plant in Nerja has finally been passed, Mayor Jose Alberto Armijo announced.
The General Water Department, dependent on the Environment Ministry, has issued a document that certifies the final passing of the project.
Work are due to start this year with an estimated budget of €23.2 million.
The project is estimated to take 30 months, of which 24 will be devoted to work and six to runming tests.
The sewage plant is expected to open in 2016.
Mayor Armijo said: "This is great news that encourages us to keep working on this project."